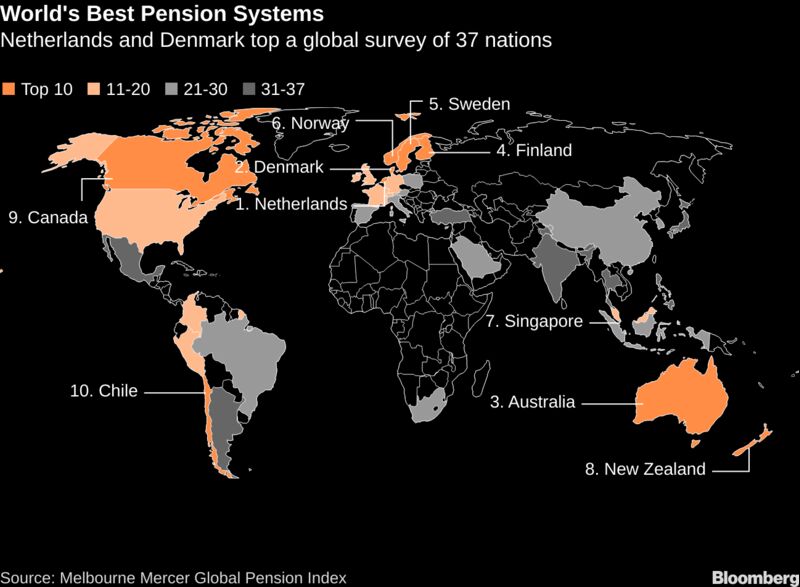 The Netherlands and Denmark have the best pensions systems in the world, according to a global study that shines a light on how nations are preparing aging populations for retirement.
The countries took the top two slots in the Melbourne Mercer Global Pensions Index published Monday, both earning an A grade for the level of financial security provided in retirement. Australia came in third, with a B+ grade, while the top 10 was rounded out with Finland, Sweden, Norway, Singapore, New Zealand, Canada and Chile all on B.
The Netherlands again took the top spot in 2019 with most workers benefiting from defined benefit plans based on lifetime average earnings. The U.K. and the U.S. both earned a C+ grade, coming in 14th and 16th place respectively. Both could boost their scores by raising the minimum pension for low-income pensioners, according to the report.